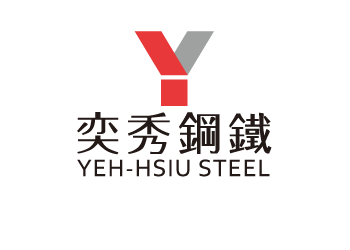 Brief of the Company
Yeh–Hsiu Steel Co., Ltd. is originated from He Cheng Iron and Steel Co. founded by Mr. Chiu Dong-Bi in 1961. Later in 1999, Mr. Chiu Yeh-Ren established Yeh-Hsiu Co. separately and engaged in the secondary processing and wholesaling of steel plate. On June 14, 2011, Yeh-Hsiu Steel Co., Ltd. was founded to continue the business operation.

Since the founding of the Company, in the working philosophy of Providing Customers with Satisfactory Service of Quality Products and High Standard Process Control the operation team leads all members of the Company in achieving the goal of offering best products and services to customers through incessant improvement and innovation.
Philosophy of Yeh-Hsiu

Satisfaction of Customers, Benefit of Employee, Profit of the Company and Social Responsibility
Reliance
satisfactory

Operation Team of Yeh-Hsiu endeavors in pursuing fast, innovative and quality to provide the services needed by customers. Refined techniques and high standard manufacturing flow control are demonstrated in every part of the process and they are only for providing the most satisfactory service and products to customers. Reliance and satisfactory of customer is the ultimate goal of the operation team.